Celebrate October with Your Friends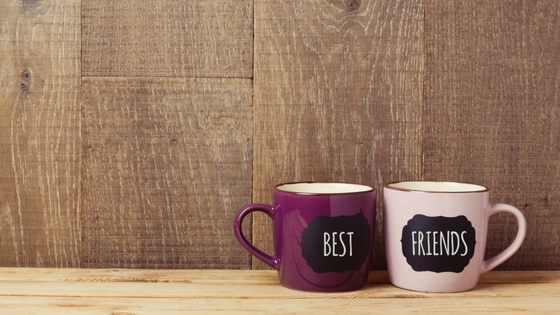 The Kingsrow Blog is excited to celebrate Halloween at the end of this month. We're excited for the costumes, the spooky-themed treats, and the gatherings. Take some time out of your apartment to celebrate with a close friend. Keep reading for three ideas about what you can do with your friend right here in Lindenwold, New Jersey.
Go to the movies.
If you're not sure what activities to do, it's always easy to jump in the car and head to the movie theater. While this is not a very social activity by itself, it's a great way to relax together. Then, following the movie, have fun discussing what you both thought of it! Here are two movies that are playing this month:
After leaving London for the English countryside, writer A.A. Milne starts to spin fanciful yarns about his son's growing collection of stuffed animals. These stories form the basis for "Winnie-the-Pooh" and "The House at Pooh Corner," published respectively in 1926 and 1928. Milne and his family soon become swept up in the instant success of the books, while the enchanting tales bring hope and comfort to the rest of postwar England.
A mysterious guide escorts an enthusiastic adventurer and his friend into the Amazon jungle. Their journey turns into a terrifying ordeal as the darkest elements of human nature and the deadliest threats of the wild force them to fight for survival.
Play a two-player board game.
Board games are a great way to build friendships and bond with someone else. Here are a couple you may enjoy:
This is a Tetris-style board game where "two players compete to build the most aesthetic (and high-scoring) patchwork quilt on a personal 9x9 game board."
"The famous detective Sherlock Holmes, his partner Watson, and their dog Toby have cornered Mr. Jack in a labyrinthine district of London. But once more, Mr. Jack has adopted a brilliant disguise. They must discover Jack's true identity in order to defeat this criminal mastermind, but Jack can evade capture by losing his pursuers in the darkened streets and wasting their time."
Work on a 5-minute craft.
October is already a memorable month, and working on crafts can make it even more memorable. Make a Halloween-themed keepsake with your friend.
Making no-sew pillow covers is a great activity that involves very little work on your part. Unlike many DIY projects that require paint or rely heavily on products, all you need for this project are clothes, fabric glue, and scissors. The process is quick and easy, and the results look great!
If you have a mobile phone (and chances are you already do!) and a shoebox, then this project will literally only cost you about one dollar. That's a huge difference when compared to how much you could spend on an actual projector. Of course, the result isn't perfect and it might take some time to focus the images from your phone, but it's a great result for the low cost and simple setup. This is definitely worth trying out in your own apartment. You can also have a movie night right after you're done making it!
Share in the comments your favorite things to do with your friends. How will you create lasting memories this month? Happy Halloween!