Your Ideal Floor Plan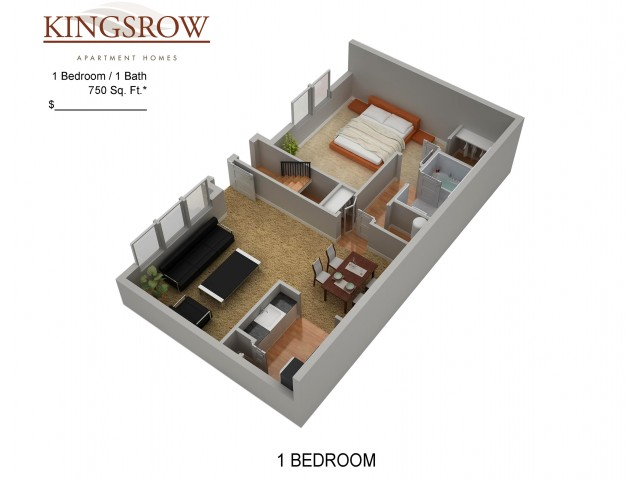 Finding an apartment can be stressful and overwhelming because there are so many things to take into consideration. Today the Kingsrow Blog will be sharing some things you will want to keep in mind when selecting a floor plan that will best suit you. Keep reading for some ways to ensure you make the best choice.
Furniture & Aesthetics
"When choosing your floor plan consider your existing furnishings and the style you wish to create. Some people will choose a floor plan and then discover a lot of their furniture won't fit within the new space. Therefore, it's important to consider this early on."
Lifestyle
"Think about your lifestyle when choosing the features of your floor plan. If you're an avid movie fan, you might consider a home theatre area. If you love entertaining, an outdoor alfresco or formal lounge could be ideal. If you run a business from home, a home office located near the entry would be perfect."
Layout Preference
"Some people prefer traditional layouts, where the living room, dining room and kitchen are clearly separated by walls and entryways. Others lean toward the more open layout, which allows all the main living spaces to view into one another. The traditional layout may block some noise and create more compartmentalization for living, and the open layout may make a space seem larger and more inviting. Decide which type of layout you prefer before settling on a floor plan."
Stick to Your Budget
Stay within your price range to avoid going into any unnecessary debt or money problems. Don't forget that you still need money for food, gas, and other essentials. You will also avoid a lot of stress by sticking to your budget. Always keep an emergency fund for those unexpected expenses that arise.
Try using this article from rent.com to help you determine the best type of floor plan to fit your lifestyle and personality type. Feel at home in your apartment with a floor plan that works around your needs. Have any other helpful tips for finding the best floor plan for you? Share your thoughts with us in the comments. Have a great summer here in Lindenwold, NJ and thanks for reading!